SEABREEZE VILLAGE
On the cusp of Ulladulla and Mollymook, this private, secluded over 55s land leased community is just 1 short KM to town, it's family owned and run, homes have peaceful bushy views, there is an inviting pool, a friendly community hall, manicured grounds and a welcoming atmosphere..............Come see for yourself!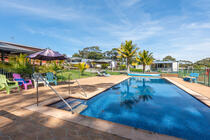 We are not a retirement village, but an independently owned, family run land lease community specifically created for retirees. A village for over 55's to relax, enjoy their retirement and spend time in the community.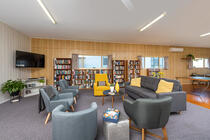 Welcome to Ulladulla's Seabreeze Village, 1km from the centre of town, 1km from Mollymook beach and 7km from the thriving township of Milton.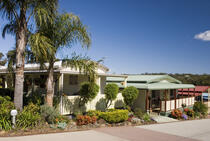 With as much or as little to do as you like. There is a splendid swimming pool, bbq area and a well used community hall where all activities abound with a community minded atmosphere.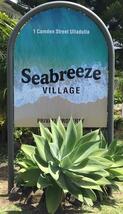 site 37 2 bedrooms and a sleep out/craft room $270,000
We have homes for sale, and there are some on the horizon.........
Please head over to our 'For Sale' page to check out the amazing photos of our delightful homes for sale
All different and unique, we have a home to suit everyone in this dynamic little Village
RETIRE IN STYLE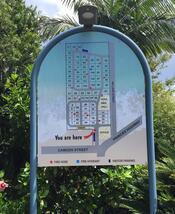 site 87 $300,000
FOR SALE!